Uncover the Allure of this Dynamic Community
Welcome to our Beaverton guide
Beaverton is  a city bursting with charm, diversity, and a thriving community spirit. Nestled in the heart of the state, while still near the dynamic downtown of Portland, Beaverton offers a multitude of benefits that make it an ideal place to call home. From exceptional schools and abundant parks to a vibrant entertainment scene and culinary delights, Beaverton has it all. Join us as we embark on a journey to explore the remarkable features that make Beaverton an enticing destination for residents of all ages.
Unique Points of Interest
Here are some unique points of interest that are specific to the Beaverton area:
Beaverton Farmers Market: Explore the Beaverton Farmers Market, a lively gathering of local farmers, artisans, and producers. Discover fresh produce, delicious food, and unique crafts.
The Round:Discover the unique urban development of The Round, featuring a circular design with residential spaces, offices, shops, and restaurants. Experience the vibrant atmosphere of this pedestrian-friendly area.
Tualatin Hills Nature Park: Immerse yourself in nature at Tualatin Hills Nature Park, a serene 222-acre preserve with trails winding through wetlands, forests, and meadows. Enjoy peaceful walks and wildlife sightings.
Cooper Mountain Vineyards: Experience a wine-tasting journey at Cooper Mountain Vineyards, a family-owned winery just outside of Beaverton. Discover organic and biodynamic wines while enjoying scenic vineyard views.
Hamacher Vineyards:  A world-class winemaking haven that's a stone's throw away from the heart of Portland
Beaverton History Center: Learn about Beaverton's fascinating history at the Beaverton History Center. Explore exhibits, photographs, and artifacts that preserve the city's heritage.
Jenkins Estate: Step back in time at Jenkins Estate, a historic property in the hills of Beaverton. Explore the grand mansion, gardens, and trails while learning about the estate's rich history.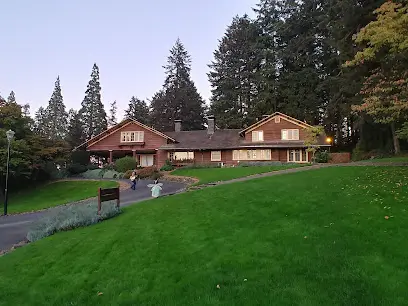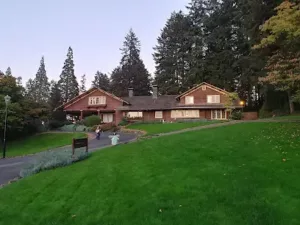 Big Al's: Enjoy a day of entertainment at Big Al's, a premier venue with bowling lanes, arcade games, billiards, and a sports bar. Gather friends and family for a fun-filled experience.
Fanno Creek Trail: Discover the scenic beauty of the Fanno Creek Trail, a 15-mile trail that winds through parks, natural areas, and neighborhoods. Enjoy walking, biking, or wildlife spotting along this picturesque trail.
Beaverton City Library: Dive into the world of books and community at the Beaverton City Library. Explore their extensive collection, attend events, and engage in learning opportunities.
These unique points of interest in Beaverton offer a variety of experiences and adventures for residents and visitors alike. Visit their respective websites for more details and plan your next exploration of Beaverton's vibrant offerings
Education in Beaverton
A City Steeped in Education Excellence
Beaverton takes great pride in its outstanding education system, making it a sought-after destination for families. The Beaverton School District, known for its commitment to academic excellence, offers a range of top-notch schools that provide a nurturing environment for students to thrive. From elementary to high school, students in Beaverton receive a comprehensive education that prepares them for future success.
One notable institution is Beaverton High School, a pillar of educational brilliance. Renowned for its rigorous curriculum and dedicated faculty, Beaverton High School empowers students to achieve their full potential. Another notable school in the district is Southridge High School, which offers a diverse range of academic programs and extracurricular activities to foster well-rounded individuals.
The Beaverton School district web site can be found here:
Parks and Recreation
Nature enthusiasts will find themselves at home in Beaverton, as the city boasts an array of picturesque parks and outdoor spaces. With its abundant greenery, well-maintained trails, and serene natural settings, Beaverton offers ample opportunities for outdoor adventures and recreational activities.
Cooper Mountain Nature Park stands as a natural oasis within the city, providing panoramic views of the surrounding landscape and a refuge for flora and fauna. With its sprawling acres of forests and meadows, the park offers hiking trails, picnic areas, and educational programs that allow visitors to reconnect with nature and embrace the beauty of the Pacific Northwest.
For those seeking a tranquil escape, Tualatin Hills Nature Park beckons with its meandering trails, wetlands, and diverse wildlife. The park's serene atmosphere invites visitors to explore its natural wonders, engage in birdwatching, or simply enjoy a peaceful stroll amidst the beauty of the outdoors.
For golf enthusiasts, Beaverton boasts several high-quality golf courses. Here are a few notable golf courses in the area:
The Reserve Vineyards & Golf Club
Entertainment and Culture
Beaverton's rich history adds depth and character to the city's fabric. Originally known as "Beaverdam," the area evolved from its agricultural roots into a vibrant community shaped by industries like logging, farming, and manufacturing. Exploring the Beaverton History Center and other historical landmarks provides a fascinating glimpse into the city's past and its transformation into the modern hub it is today.
In addition to its captivating parks, entertainment offerings, and culinary delights, Beaverton is home to several remarkable institutions that contribute to its unique identity. Here are a few notable mentions:
Beaverton History Center: Preserving the city's heritage, the Beaverton History Center showcases artifacts, photographs, and stories that highlight the city's evolution over time. It provides a fascinating window into Beaverton's past and the people who shaped it.
Tualatin Hills Park and Recreation District (THPRD): Enhancing the quality of life for residents, THPRD manages an extensive network of parks, trails, and recreational facilities. From swimming pools and sports fields to community centers and nature preserves, THPRD offers endless opportunities for fitness, leisure, and community connection.
Lake Oswego Dining
The following restaurants are just a few examples of exquisite dining experiences and culinary craftsmanship that can be found in Beaverton. Please note that it's always a good idea to make reservations in advance and check their websites for the most up-to-date information regarding operating hours and menus.
These notable restaurants showcase the culinary diversity and quality of dining options available in Lake Oswego. Whether you're craving Italian classics, pub fare, seafood delights, or French-inspired delicacies, these restaurants are sure to satisfy your taste buds and provide a memorable dining experience.  
With its exceptional schools, enchanting parks, thriving entertainment scene, and diverse culinary offerings, Beaverton presents an enticing tapestry of vibrancy. The city's strong emphasis on education, appreciation for the outdoors, and celebration of culture make it a captivating place to live and explore.
Consider making Beaverton your home and immerse yourself in a community that embraces diversity, fosters growth, and offers a wealth of opportunities for a fulfilling life. The allure of Beaverton awaits, ready to inspire you with its unique blend of history, nature, and modernity.